We believe that everyone deserves the chance to fulfill their potential.
We created the (Be)Philly Foundation to make it easier for all Philadelphians to improve our city and our communities by directly investing in our youth.
We envision a future in which every child in Philadelphia
has the opportunity to fulfill their potential.
is surrounded by mentors and loved ones who believe in them.
can develop the self belief, resiliency, and drive to achieve whatever they set their minds to.
Our mission is to empower our students with the tools, confidence, and courage they need to build a brighter future for themselves, and for us all.
Dear Philly,
At each critical moment of my life, there was someone who believed in me.
Whether my family, my friends, or my fellow Philadelphians, I have always felt an overwhelming love and support that has helped me reach my dreams and potential on and off the field. Now it's my turn.
Philadelphia is an incredible city, but we know it can be even better. We owe it to ourselves to give the next generation the resources and opportunities they deserve. I firmly believe that every child has the potential to thrive, and the most important thing we can all do is simply to believe in them. But we won't stop there.
As of October, 2022, I'm launching the (Be)Philly Foundation, a non-profit organization dedicated to improving the lives of our city's youth. (Be)Philly will raise money through conventional fundraising as well as through the sale of merchandise from Underdog Apparel. To start out, we've partnered with two incredible organizations who have already impacted the lives of thousands of kids. But that's just the beginning.
In the coming months and years, (Be)Philly will identify and support the most innovative and impactful programs in the city. Meanwhile, we'll create original media content to lead a conversation around what it will actually take to change our future. Ultimately, we aim to start a movement of people who are passionate about helping our city reach it's true potential.
I've assembled a wonderful team of Philadelphians to bring this vision to life. I am forever grateful to my friends and teammates who have lent their time and attention to this cause. And thankful to any person who strives to leave this city better than they've found it.
Philadelphia has only one future, and it rests in the hands of our children. We owe it to them, and to ourselves, to invest in that future with all we've got. That's exactly what we're here to do. Let's do this, Philadelphia… together.
Sincerely,
Jason Kelce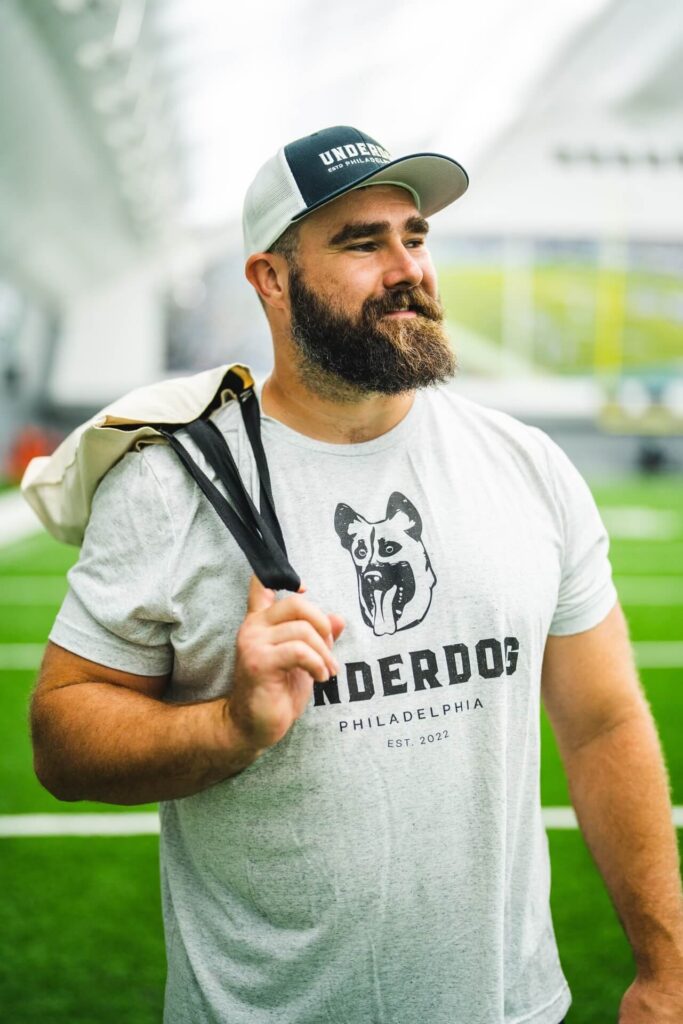 Founder of the (Be)Philly Foundation
Are you ready to make a difference?
Life is too short to stand on the sidelines. Each of us has the power to make a difference. Philadelphia has only one future. Let's invest in it together.